BLUE AND GREEN APARTMENTS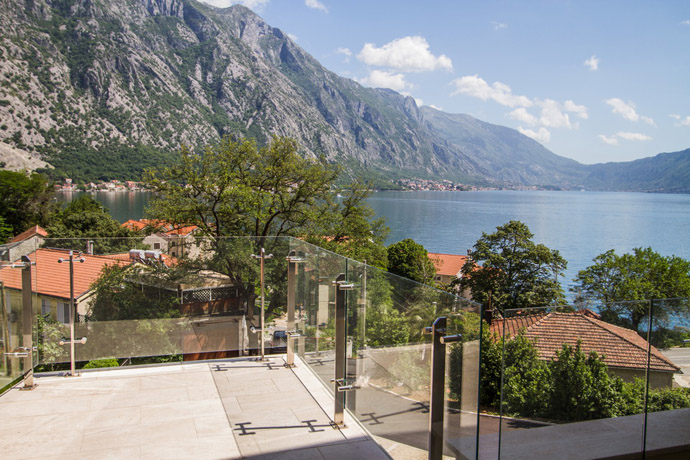 Next to the deep blue sea and the green surrounding you can buy apartments of various sizes with view at the blue, clear sea water of the Adriatic Sea and Mediterranean vegetation on the steep slopes of the mountains.
It is the unique view on the splendor of the Boka Bay and the unique experience you will have as you are waking up, drinking your morning coffee, having dinner on the terrace or falling asleep with the scent of the sea, rosemary, laurel and lavender...
The apartment complex consists of two buildings, A and B, garage, parking lots and gardens. It is 100m far from the sea and 350m from the beach.
For the interiors of apartments, we chose harmonic tones and textures of natural materials, native stone, ceramics and wood.
The doors, windows and shutters are made of high-quality material, resistant to the specific climate conditions on the coastline.
The deadline for completion of works and the possibility of moving in is July 2017.
Besides, all these benefits for the customer are followed by attractive, reasonable prices.